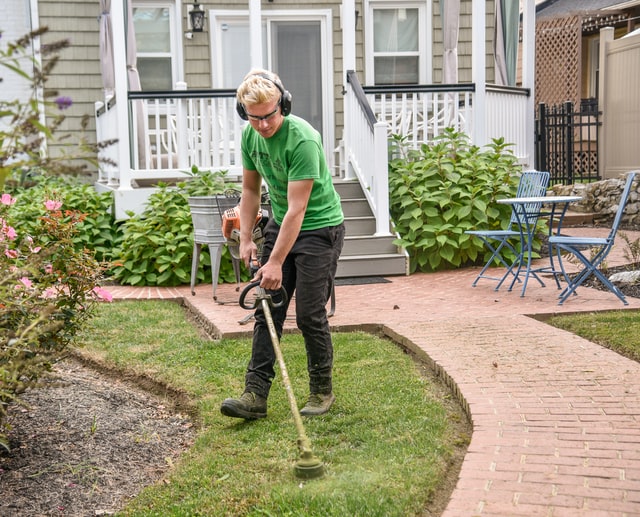 If you live in the city, you must be creative about landscaping because of the limited space. Still, assuming you have enough room for a garden, you can find many excellent landscaping ideas for your home. It's easy to create a beautiful garden if you have a large backyard, but it can also work, in a modest way, if you have a small front yard.
After talking to an experienced landscaper, you'll come to understand why it's never too late to start working on your yard. These creative people can come up with all sorts of ingenious ideas for all types of urban properties. For instance, some popular ideas for homes in the city include planting trees and shrubs to create a natural feel, while others include adding a profusion of flowering plants to attract butterflies and birds. If you have enough space, you could even have a bench to sit on while you drink in the splendor of your slice of paradise.
What to Consider when Choosing a Landscaper
Choosing a trusted landscaper doesn't have to be difficult. Of course, you'll want to talk to quite a few people to decide the right person for your landscape project.
Before you start your search, create a budget. Once you know how much you can afford to spend, look for online quotes by using a keyword phrase like, "landscaping companies near me."
After you've interviewed several contractors who will work within your budget constraints, create a shortlist to investigate further for your project.
Comparing Different Types of Landscaping Styles and How They Can Impact Your Property Value
A landscaping style provides elegance and aesthetic appeal to any property. It also has a soothing psychological effect. The right style for you will make you feel more at home.
There are numerous types of landscaping styles that you can choose, but many ideas don't work well in limited spaces. Three that just might work for urban plots are the English Garden Style, the Woodland Style, or the Organic Garden Style.
The Organic Garden Style for Small Spaces
If you only have a small front or back yard, then an organic gardening style may work for you because the large, healthy quality of your flora, rather than its quantity, or profusion, is what counts. Some people will start from seeds while others prefer the convenience of starting from cuttings. Some also start with kits most especially mushrooms. If you're fond of mushrooms, you can try growing some rare morels from well-known mushroom growers. You also have a choice of many different soil mixes, fertilizers, and containers. The theme of this garden is the notion that chemicals stunt plant growth. Organic gardeners believe that chemical fertilizers and sprays are harmful to the environment, animals, people, and the soil. Planting an organic garden will be your humble way of making this a better world.
The English Garden Style for Medium to Large Spaces
The English Garden Style uses a variety of shrubs and perennial plants. It's a good choice if your home has an English architectural style, such as a Tudor or English Cottage style. You can also give your backyard a more natural feel with a birdbath or an arbor.
The Woodland Style for Large Spaces
The Woodland Style is another popular garden style because it reflects the natural way flora grows in a wooded area. The main feature of this style is the introduction of indigenous plants. Also, it's a casual design that suggests a sense of wild, untamed, natural spontaneity.
Add Quality and Value to Your Home
The type of landscaping style you choose will impact the quality of your life. It will also affect the value of your property because it affects how potential buyers will perceive your home.