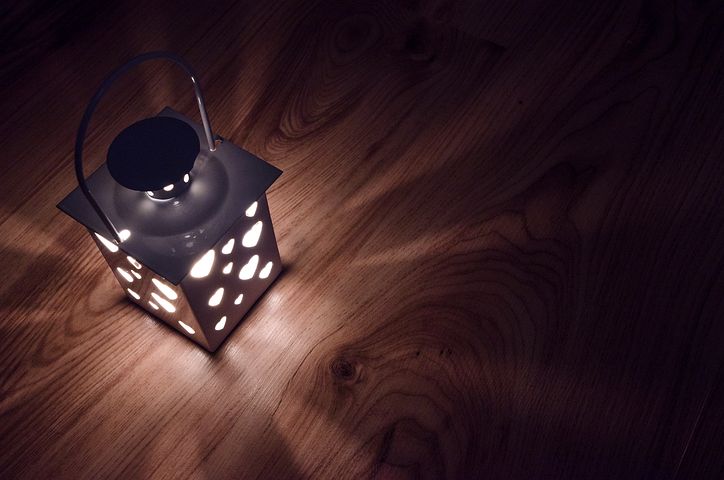 During the holiday season, energy bills usually spike. The oven sees more use as you prepare for guests. Christmas lights may stay on until ten o'clock at night or later, and people come in and out of your home for social gatherings and family festivities. Security and safety concerns also increase, particularly if you plan to travel anywhere—leaving your home vulnerable to burglary.
This article covers seven DIY projects designed to not only improve home security but also make your home more eco-friendly. As you head into the holidays, consider tackling a few of the projects on the list to help reduce energy bills and increase safety.
1. Maintain the Landscaping
Would-be thieves and vandals typically avoid well-maintained yards, and shrubs and trees can prevent easy entry. The time and effort put into the lawn suggests vigilance—entering your backyard could mean getting caught on video or targeted by the dog. Just make sure any shrubs and bushes are trimmed and smaller so burglars can't hide among them.
Shrubs and trees offer eco-friendly benefits too. A shade tree, for example, reduces your energy bills as it grows into maturity. To achieve the result and ensure minimal impact on the local environment, purchase native plants. These hardy fellows grow easier and are low maintenance; they won't require water by the buckets or odd amounts of sunshine.
2. Mount a Solar-Powered Home Security Camera
A home security camera is one of your best bets against theft and property damage. Some require a complex installation wired into your home's electrical system. Others are wireless, run on batteries, and use Wi-Fi.
However, wired or battery-powered outdoor security cameras may not entirely serve your eco-friendly endeavors. Not to worry; some manufacturers offer solar-powered home security cameras. These cameras not only will increase home safety and security but also won't raise your carbon footprint or your energy bill.
3. Weatherproof and Secure Doors and Windows
Weatherproofing combined with smart locks can improve home security and help conserve energy within your home. You should visit your doors and windows every year and assess whether the weather stripping needs to be replaced. Also use this time to look for other energy thieves, such as insufficient insulation.
To improve home security, combine your weatherproofing efforts with smart locks. Most smart locks are relatively easy to install, so the work won't add much time to your project. The locks also enhance home security by letting you assign temporary key codes for different people, guaranteeing only authorized individuals can enter your home, such as the neighbor on pet duty over the holidays.
4. Install Eco-friendly Motion Sensor Lights
Besides installing smart locks and home security cameras, consider installing outdoor motion sensor lights as these lights often use solar power and employ LED bulbs, making them eco-friendly. The lights will frustrate a would-be burglar since they respond to movement, pinning thieves in the spotlight before they can reach your home.
5. Invest in LED Interior Lights and Timers
Installing interior LED lights and sensors can also help with security and sustainability. These lights can make thieves believe you're home even when you're away at your holiday destination. With indoor smart lights, you can often set them on a schedule so they turn on at preset times.
These lights also offer sustainability through less energy consumption. Timers and sensors, for instance, ensure lights turn off automatically. They can also be managed remotely, which helps if you work late or get stuck at the airport.
6. Generate Backup Power with Solar Energy
No matter how "smart" the devices you buy for your home, they require a power source. Provide these devices with a solar energy system. Depending on your setup, you can conserve excess solar energy in a battery that works a bit like a backup generator. If the power fails for some reason, your home stays secure and safe.
A solar energy system also decreases electric costs. And, in some cases, electricity providers are willing to buy your excess solar power. In those instances, the sun's power pads your pocketbook, giving you extra funds to spend on gifts or put toward an expensive ticket purchase.
7. Buy a Home Automation Hub
Because many of the devices and projects shared here are "smart," you should consider buying a smart home hub, such as the Samsung SmartThings hub, Apple HomeKit, Google Home, or Amazon Echo. These hubs streamline management of connected devices. With one, you can usually log in to a single app, rather than several, to control your home's locks, lights, cameras, and sensors.
The hub and app enable greater sustainability and security because you monitor and manage your home from anywhere in the world. The hub also sends alerts to your smartphone so you can respond to possible problems. In doing so, you achieve your goal of secure, green living.
The holidays are here, but you don't have to accept the higher utility bills or increased security concerns this year. No, you can thwart them with the seven ideas listed here. Each helps ensure a more eco-friendly, secure home, allowing you to enjoy all the mirth and memories during the holidays and beyond.