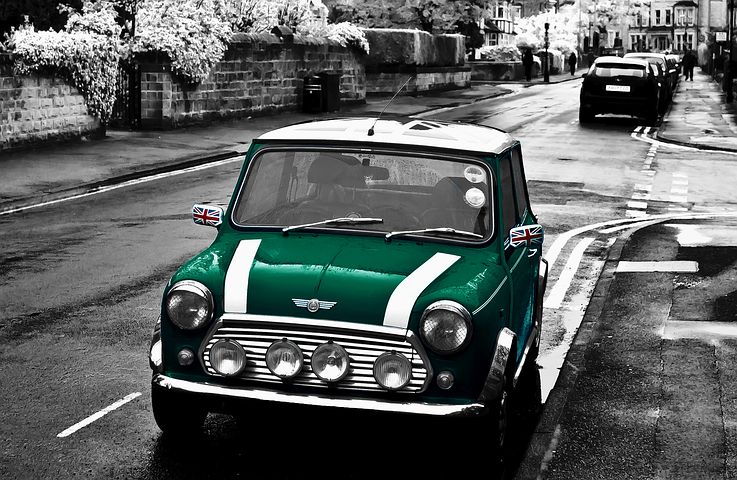 Whilst many commercial fleets are ran by public and private sectors, it's often down to you, the business owner, to control your fleet. Whilst it might not seem that way at a glance, operating with a greener fleet could actually save your business money.
To help better understand the unnecessary costs your business could be accumulating, long-term van hire provider Northgate has put together this handy guide:
VED
Recently, VED rules changed – road tax is a fee that no-one with a van can avoid in the UK. Put simply, it's the charge you need to pay in order to legally drive your vehicle on public roads across the nation.
Commercial vehicle VEDs are calculated differently to our cars. The rate for a car is partially determined by the car's CO2 emissions, however, a van's VED is set at a flat rate that will be dependent on the age of the vehicle. For the 2017/18 financial year, the rate is set at £132 for six months or £240 for 12 months for all vans which were built after March 1st 2001 and come under the TC39 VED tax code.
Euro 4 vans which were registered between March 1st 2003 and December 31st 2006 or Euro 5 vans registered between January 1st 2009 and December 31st 2010 tend to have a TC36 VED code. If you drive a qualifying vehicle under this banner, for the 2017/18 financial year the rate is set at £77 for six months or £140 for 12 months.
You should also be aware that there is another rate for a commercial vehicle that was manufactured before March 1st 2001 — this is based on the van's engine size. If your van's engine measures in at no more than 1,549cc, the rate for the 2017/18 financial year will be set at £82.50 for six months or £150 for 12 months. For vans with an engine size that's above 1,549cc, the rate for the 2017/18 financial year is calculated at £134.75 for six months or £245 for 12 months.
Cheapest band: Vans with a TC36 VED code — £77 for six months or £140 for 12 months.
Most expensive band: Vans built before March 1st 2001 and with an engine size that's above 1,549cc — £134.75 for six months or £245 for 12 months.
Fuel costs
Fuel costs are frequently fluctuating because of inflation and any unexpected scenarios. According to BBC News, the average price of a litre of fuel across the UK now sits at an estimated £1.16 for petrol and £1.18 for diesel. For instance, the effects of Hurricane Harvey in the US in August resulted in the RAC predicting that petrol prices in the UK was on course to rise above 121p per litre — the highest level recorded since 2014. You can use fuel cards for a better rate and fuel cost saving.
However, electric vehicles are likely to maintain a more stable cost. There is a lot less unpredictability seen when it comes to charging an electric vehicle with the average overnight electricity rate in the UK being 13p per kWh. Pod Point has calculated that it will cost £3.64 to fully charge a 30kW Nissan LEAF at home and then receive around 115 miles of range.
You can choose to have dedicated home charge point fitted for a £400 one-off cost through the government's OLEV grant — however, £400 + £3.64 per 115 miles of range per full charge is likely to work out considerably cheaper than filling a tank of a petrol or diesel vehicle in the long-term.
Emission charges
Low-emission zones have been introduced into cities across the UK, in a bid to improve the air quality around the capital city in particular, with other cities following suit. The scheme was introduced in 2008 and could result in more costs for employers if their fleet doesn't meet the emission standards. In addition to this, the Ultra Low Emission Zone (ULEZ) is set to be implemented in April 2019 – meaning that buses, coaches and lorries will have to meet the standards too or pay a charge.
Operating a fleet that doesn't meet the expectations of an environmentally friendly fleet could lead to significant economic implications on your business. With these expenses, in addition to the existing congestion charge that vehicles must pay for driving through the city, it could be worth making the transition to a greener fleet.
Additional sources:
http://www.parkers.co.uk/vans/news-and-advice/2011/september/van-tax-explained/
http://news.sky.com/story/hurricane-harvey-blamed-for-looming-jump-in-uk-fuel-costs-11015543
https://tfl.gov.uk/info-for/media/press-releases/2017/april/gla—mayor-plans-to-introduce-ulez-in-april-2019
https://tfl.gov.uk/modes/driving/low-emission-zone/make-a-payment
https://tfl.gov.uk/modes/driving/low-emission-zone/about-the-lez
https://tfl.gov.uk/modes/driving/congestion-charge