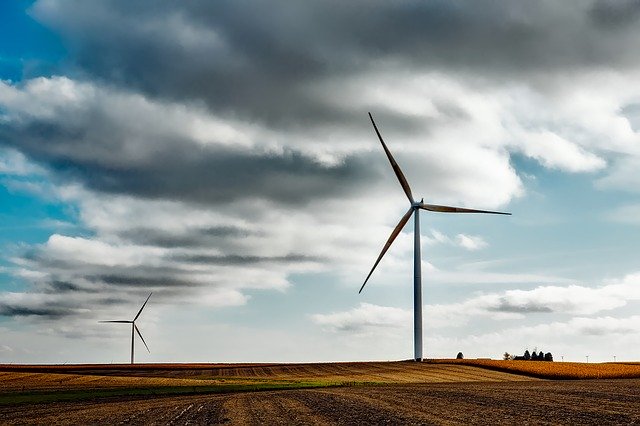 Wind energy is well-known for its capability to cut electricity costs for consumers as it replaces the produced fuel with wind energy free of charge. Due to this factor, wind energy is strongly beneficial compared to traditional energy sources and power generators.
Being constantly present in every continent of the planet, wind energy prones to be more efficient than even some other types of renewable energy generation.
Following the reason mentioned above, the price for the wind energy for consumers is much lower than that generated with fuels. What is more, it is barely influenced by the electricity market prices caused by fuel cost bounces or force majeure circumstances.
On the contrary, wind energy is stable and is mostly regulated by the wind energy market economy which is pretty much into the public realm and thus is considered predictable.
On the other hand, wind energy cost is administered individually by each producer as it is currently more of a public business rather than government-owned. However wind energy generation is closely looked at by many governments, especially in Africa, for its permanent consistency in the continent which should result in high profitability for the embedded countries due to low cost and sustainability.
Nonetheless, wind power has not yet received mass adoption throughout the world as it requires much effort in the very beginning in terms of wind farm area selection and preparation, and required investment. Though lower than that for fuel electricity production, wind energy demands the largest part of investment in the very beginning, making infestors better plan their finances for allocating them in a wind farm development.
SMEs and individuals adopt the technology of wind energy generation for commercial use faster as they better know their financial and territorial opportunities and thus are more maneuverable than corporations.
Alternate pricing occurs in remote areas when there's little connection to main power lines. In this regard local energy production companies develop wind farms and set electricity prices for consumers the way they feel necessary.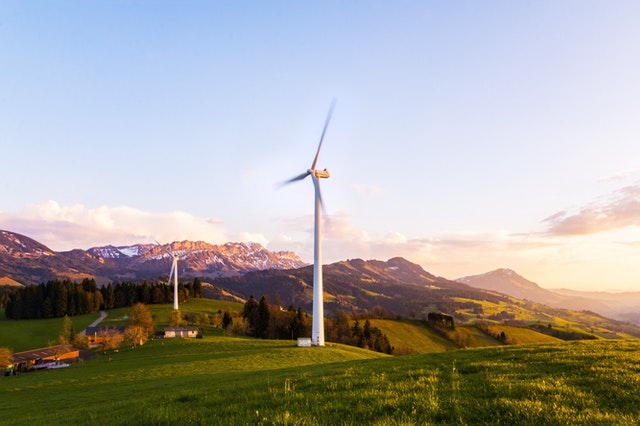 With the constant technology improvements and transmission upgrades, wind-generated electricity prices are kept on the same level, and sometimes even lead to lower prices if the local market competition allows cutting the costs.
In the modern market, grid operators have become a reliable provider of electricity generated with wind energy. Small wind turbines are a more efficient alternative source of electricity as some of their designs start producing electricity at the wind speed as low as 5 m/sec, such as a wind turbine by TBHAWT Manufacturing. If an owner wants to generate more electricity, then they should opt for big wind turbines, like Vestas, which produce several times more electricity however have sensibly more requirements.
What opponents insist on is that wind energy is not as profitable as promised. It is only another type of an energy generation tool, especially when it comes to consideration of output volume in regard to power demand.
At the same time wind energy is undoubtedly a helpful reserve power generation platform in case of power outage in main power lines. In such cases a power plant may shut down at any moment making electricity operators always keep mass power reserves available at any time. Should the situation arise, a power plant would definitely benefit from a reserve farm, rather than risk the whole distribution network. What is more, wind energy is cheap and does not require persistent human control which enables power plants to dedicate more time to resolve a negative case.
It is evident that the commercial efficiency of wind turbines grows proportionally to wind farm acreage. The larger the area, the greater is the output.
In Europe, the largest consumers of wind power are Scandinavia, Germany and France, where wind helps recoup almost a half of all energy demands. For example, Denmark receives over 50% of its electricity from the wind farms. As for the US, wind energy is still a growing sector however some states have already shown a high percentage of wind energy use. Thus,  Iowa, Oklahoma, Kansas, North Dakota and South Dakota get more than 20 percent of their electricity from the wind.
If compare control systems and plant management, wind turbines are no more consuming than conventional power plants. In both cases plants show pretty alike reliability and ease of operation.
Due to smaller size, small wind turbines are more affordable than big ones and are probably the best option for individuals and local consumers. Horizontal-axis wind turbines are chosen more often than vertical-axis wind turbines due to their greater output and effectiveness. Vertical axis wind turbines are a perfect option for energizing stand-alone households in rural areas, whereas horizontal-axis wind turbines largely vary in design and may be utilized both in extremely vast and tiny areas. Unlike small wind turbines, big WTs require really windy areas.
Another point is the construction height. Big wind turbines may be as high as 246 m – this is the height of a German wind turbine near Stuttgart which was featured in Guinness World Records book for its size. Such bird-eye altitudes require a number of administrative permissions regarding their impact on the environment and possible risk to wild animals, birds, helicopters and other flying machines.
In the US, the wind's cost has decreased by 69% through the last decade becoming the cheapest electricity source in a number of the US states. While fuel energy is vulnerable to market changes, wind energy is stable and can be offered on a fixed price basis. Another advantage of wind is a tangible opportunity to develop an own grid with small wind turbines to generate electricity for own needs. Due to lower requirements development of an own grid or a wind farm is affordable for a larger audience.
Proximity to fuel power stations often inevitably leads to drop of property value nearby. Powered by green energy, wind farms do not affect the property pricing that much, or have no negative impact at all. What is more, wind turbines are often pleasantly designed and sometimes may be a real attraction for possible land and property buyers.
To explore this idea, a research was conducted in 2015 by the US Lawrence Berkeley National Lab, the Federal Reserve Bank of Kansas City, Texas A&M University and San Diego State University. Based on the analysis of 50,000 home sales in 9 states, they found out that home value near wind farms was not affected by them.
Wind and solar power are the most fast-growing energy markets. With global growth of the cost of everything, the earlier you start your wind turbine business the more profit you will get.