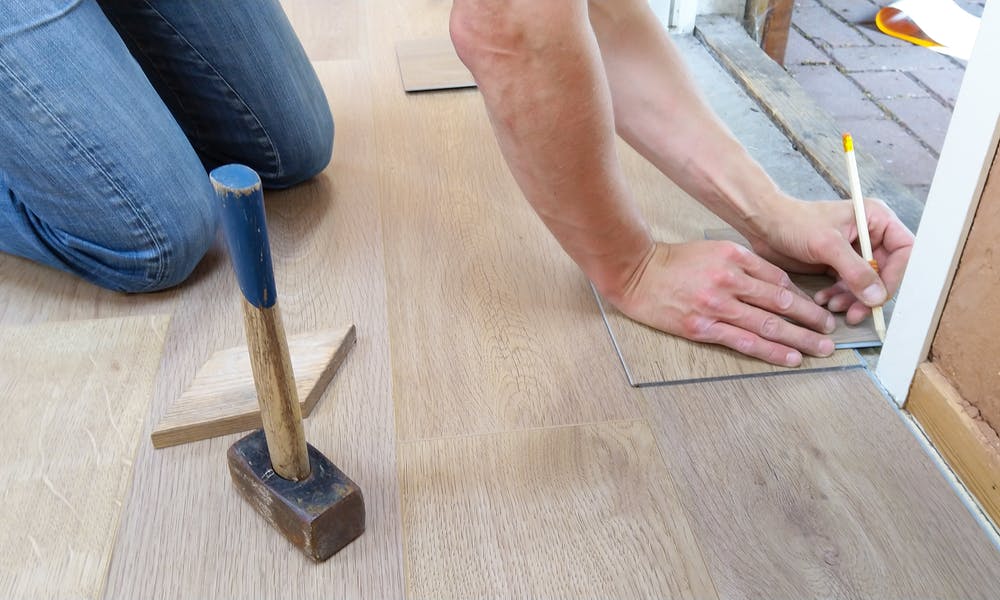 Sustainability is in everyone's mind and can be a priority for buyers and renovators of new homes. Using renewable or recycled floors reduce the demand for the environment and make buildings healthier to live. In addition to these benefits, the floors do not need to look "rustic" and are available in many options that are also attractive. If you're thinking about updating your plan or building from the beginning, you can consider some sustainable options for ecological options. There are many options available friendly with the environment. What Types of Sustainable Flooring Options Can You Choose from?
Bamboo
Bamboo is the most popular among the wood flooring options installed at home. A bamboo floor can be strong and resistant like maple and oak and is significantly more resistant to scratches and marks than pine. Moreover, it has a quite special appearance that is very attractive. A good reason to use bamboo flooring is the possibility of picking up trees every 5 or 6 years, which is significantly different from traditional trees, which can take up to 100 years to be ready for harvesting. For many reasons, bamboo is today one of the most used renewable resources. As anyone with a group of bamboo in his garden can testify, bamboo grows faster than any other woody plant on earth. Interestingly, there are even bamboo species that grow so fast that you can see them grow. Many environmentally-conscious decorators consider bamboo the most eco- friendly product and use it in almost everything, from wall coverings to carpets. An example is bamboo rugs that can be found in all possible sizes and shapes and can add different dimensions to the room, depending on the choice.
Cork
Cork has not been used as much as it's potential when looking at building materials. Cork floors are beginning to slowly increase in popularity, mainly due to the ecological nature of this type of material. This material is taken from the regenerative cortex of the cork trees, which means that the real tree is allowed to grow naturally and reproduce more of its cork material. In addition, the cork floor is an insulated and hypoallergenic material.
Hardwood
Hardwood trees can be harvested sustainably by managing the forest to foster the spiritual, cultural, ecological, economic and social needs of the local environment. Any wood obtained using sustainable techniques will receive the stamp of the Forest Stewardship Council (FCS). By choosing to buy the apartment with an FCS stamp, you are getting the wood that is obtained using the most ecological methods possible.
Reclaimed Lumber
A completely green option to source wood for flooring or building projects is reclaimed lumber route. This is the easy process of recovering lumber from old structures (barns, warehouses, factory buildings, etc.) that are no longer in use.
Resurface Existing Flooring
For people with old flooring already installed in the home, the perfect thing to do would be to invest the time and effort into sanding and refinishing the existing wooden floorboards and this is the least expensive option. Another similar procedure of repair and replace can be completed with laminate and carpet damage.
Linoleum
Linoleum is fire resistant and non-porous that makes it great for people with allergies, and it's made from natural materials and is biodegradable.
Rubber
Natural rubber made from a rubber tree is renewable but synthetic rubber isn't unless it's recycled.
Recycled Flooring
This is any type of flooring that's been used before is seen as 'recycled' for example carpet, tiles, timber. Instead of throwing away old flooring, refurbishing and recycling it saves it from the landfill.
Natural Carpet
Carpet made from non-synthetic materials like coconut husk or wool is a great option but make sure to also use an eco-friendly adhesive and underlay.
Engineered Wood
Engineered wood flooring comes from the wood fibers or veneers treated with phenol formaldehyde. Examples of engineered wood are Oriented Strand Board (OSB), hardboard and plywood. Compared with solid wood flooring, engineered wood is more affordable but is not as durable as solid wood. Engineered wood should be maintained regularly with repainting. There is also engineered wood flooring certified by FSC to be urea-formaldehyde free for the green homes. This kind of engineered wood ensures durability, quality and little to no off-gassing of harmful substances.   In conclusion, the process of installing renewable and sustainable flooring is a great option for your environment. Any of these options would be beautiful in a business or home. Choosing an eco-friendly floor gives you an elegant look without sacrificing your environment.