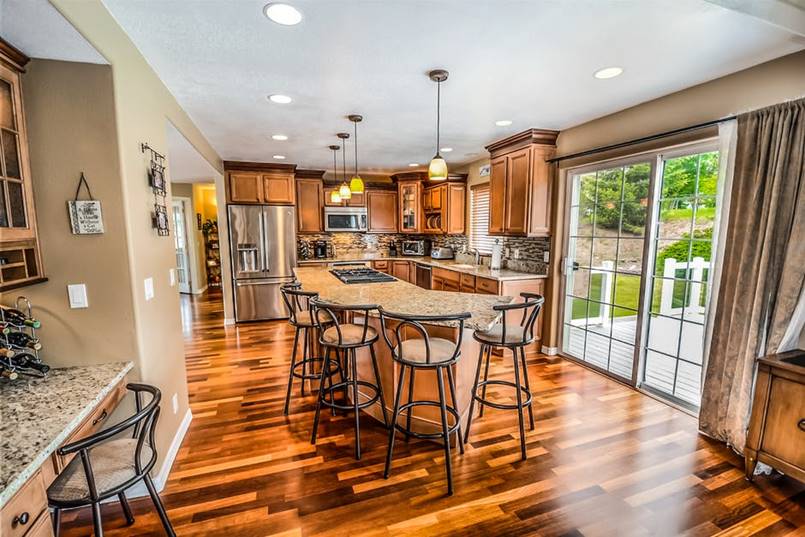 Quartz worktops are among the most popular worktops across the world. Its rise in popularity can be attributed to its durability and natural beauty. Today, quartz worktops are used for kitchen countertops, bathroom vanities, shower stalls and shower entries. When remodelling your home, it would be advisable to consider installing quartz kitchen countertops. However, here are some of the important things you need to know before shopping for the right quartz worktops in London.
Its composition
Quartz is manufactured from natural quarry stones. It is composed of a mixture of ground quartz and polyester resin. Well-engineered quartz is non-porous and anti-microbial. In its engineered form, quartz is resistant to odours, stains and bacterial growth.
Know the different shades
The look of quartz has transformed over the years. Due to competition and demand for different shades, manufacturers have extended the natural look of quartz to a wide range of light and dark shades. Today, you can find quartz worktops in a plethora of shades. Prior to buying these countertops, make sure that you consider your cabinet colour and kitchen colour theme. The shades of your kitchen countertops should complement the colour of the cabinets.
Choose the right patterns
Besides shades, quartz countertops are also available in different patterns. When searching for the right quartz countertop, you can find an ideal pattern for adorning your kitchen. The right pattern, however, should complement your kitchen theme. If you are not sure of the ideal pattern, you may consult a professional fabricator.
Textures are vital
We have different preferences in textures. Quartz worktops are available in matte, rugged and polished finishes. These textures also come in different patterns, including flecked, veined and granite-looking patterns. Depending on your kitchen theme, you can choose between dark and bright colours.
Choose the right thickness
Countertops come in different standard thicknesses. This may differ depending on the edging. The most common sizes are three-quarter inch, half inch, and one-quarter inch.
Consider your kitchen design and appliances
It is advisable to involve a reliable quartz worktop fabricator before shopping for the right kitchen countertops. First, you need to determine the size of your kitchen counters. Worktops should be cut to perfectly fit your counters. You should also consider the number of holes, dimensions and other appliances such as sinks and refrigerators.
Installing quartz countertops is a great way to add value to your home. These countertops are easy to clean and maintain. Have a modern kitchen by installing the latest quartz worktops. Compared to other types of countertops, quartz worktops are affordable. Find genuine quartz worktops by ordering from a reliable and licensed quartz fabricator in London.
Image: pixabay.com