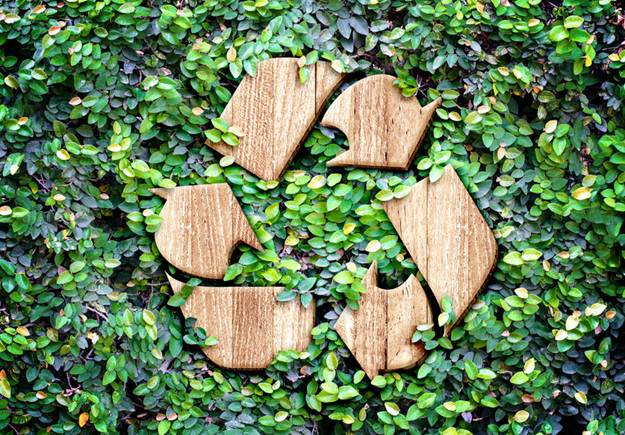 Most of us have seen the online images of trash washing up on beaches and overflowing landfills.  Waste accumulation around the world has become a growing problem, and few countries anymore are turning a blind eye to its environmental destruction.  In the U.S. alone, our output of trash has grown from around 88 million tons in 1960 to over a quarter of a billion tons each year today.
The problem isn't just an issue of space.  It's true that landfills have reached capacity around the world and we need to find new disposal sources.  Another critical issue is the bacteria and gasses that this waste produces.  Landfills are breeding grounds for methane, a greenhouse gas, and many areas of the world are generating these gasses at toxic rates.
Fortunately, there is hope for some relief.  Here are just three examples of countries that are implementing trash reduction strategies around the world, which will hopefully be modeled in some of our most populated areas.
Street Pickers in Cambodia
This first example may seem low-tech, but it's incredibly effective.  Cambodia now pays residents for recycled goods such as paper, plastic, and metal, which has created a legion of "street pickers."  These citizens patrol the streets around the clock to pick up trash and sift through waste, looking for recyclable goods. The meager cash payments help to support families and the reduction in waste is helping the environment.
Michelin-Starred Soup Kitchens in Milan
In France, it is now illegal for supermarkets to waste food, which is given to charities.  Milan, Italy has followed suit, providing incentives for food donations.  Each Saturday afternoon in Milan, a group heads down to the closing market to collect leftover food and redistribute it to the needy.
In some parts of the world, you may not need to be of the upper-crust to eat the food from the finest restaurants.  During the Milan Expo last year, Michelin star chef Massimo Bottura opened a soup kitchen using 15 tons of leftover food. That same program was duplicated at this past summer's Olympic games in Brazil.
Urban Mining in London
One way to cut down on waste is to simply not create it in the first place.  The UK Green Building Council in London has been promoting sustainable building principles during its recent office makeover.  As a pilot program, the company either reused or repurposed 98% of the original fixtures in the project and significantly reduce its carbon footprint.
The low carbon footprint refurbishment is now being referred to as urban mining, where valuable materials are being reused as opposed to sending them directly to the landfill and starting from scratch.  Arcadis, a Dutch design and consulting firm, has estimated that some projects could see average returns of up to 10% on these types of projects.
Urban mining does have its limitations.  For example, tiles manufactured before 2000 can't be reused.  Also, there are recycling, logistics and transportation costs associated with these projects that must be factored into returns.  Despite the limitations, additional incentives for this type of construction might be forthcoming in the form of penalties for disposing of materials that could be reused.
Waste and the resulting harmful gasses are a growing problem worldwide. Fortunately, governments and businesses alike are addressing these issues with some unique programs.
You might also like