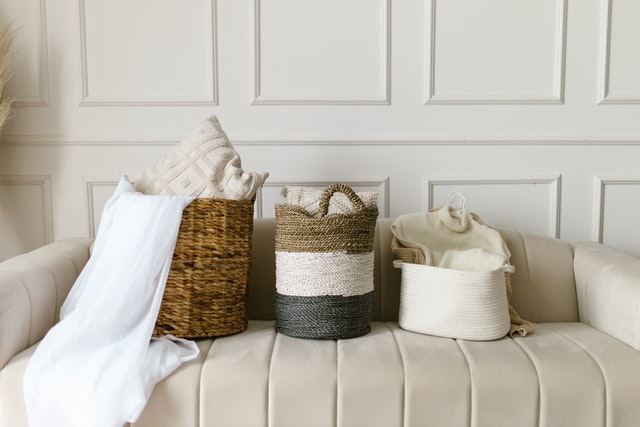 For many of us, doing our part to combat the climate crisis has become a part of our everyday lives. From making sure we use totes instead of plastic bags, pass on straws, carry our reusable bottles for drinking, and more, the little efforts compound each other to make a difference. Have you let your efforts trickle down into your wardrobe yet?
The fast-fashion industry has left a significant mark on our planet and continues to do so. If you're looking to become a more sustainable shopper but aren't sure where to start, keep reading for some of the essential wardrobe items you need and the ones you should ditch. 
Sustainable Textiles
This may seem like a no-brainer, but you'd be surprised at how many people think they're helping the planet but continue to purchase clothing that harms it. The fact is, most clothing these days contains synthetics that don't break down. With cheaply made clothing, they're less likely to be able to recycle or hold up well enough to be purchased second-hand.
Where do they end up? The landfill. By consciously choosing to purchase only items composed of natural textiles like linen, silk, or cotton, you're helping out. Not only that, but natural and sustainable materials are much more comfortable and breathable on your body; it's a win/win. 
Fancy Footwork
Some of the things you may be doing in your efforts to help the climate crisis is choosing public transportation, carpooling, biking, or even walking where you can for your day-to-day life. Let's face it, our vehicle emissions aren't helping things at all, but many of us can't afford electric cars.
On top of being more comfortable to get you from a to b, sustainable shoes are better for the environment. Don't worry; you're not limited to "comfort" shoes alone. Look at the products used to manufacture your footwear and where and how it was made. When you start researching these things, it may take some effort, but it becomes second nature when making your purchase decisions after a while.
Quality Versus Quantity
Everyone needs to stick to a budget; that's a given. But you save money in the long run when you invest in quality clothing over amassing a ton of clothing. While impulse shopping at a second-hand or thrift store is the sustainable choice, when buying new, focus on the highest quality you can afford. There are several reasons for this.
Firstly, quality clothing is typically manufactured so that you could have a sewist let it out or take it in as your body's shape changes – meaning you'll likely never have to replace it. Additionally, higher-quality clothing is likely to last you a lifetime if you take care of it, making it a more sustainable choice. Having to replace less clothing is always financially responsible, so invest when and where you can.
Make It Basics
Whether your goal is to pare down to a capsule wardrobe or you're already living as a minimalist, opting to own clothing that is interchangeable with each other is not only a smart choice but a sustainable one. By making the lion's share of your closet basics like your favorite t-shirt, a flattering tank, your thrifted well-worn Levi's, and a few others, you're on the way to having a timeless collection you don't need to give a second thought to.
Decision fatigue has become a real phenomenon in modern society, and cutting down to the bare bones in your wardrobe is a great way to reduce or eliminate it. Add to that the satisfaction of knowing you're making a difference in the world; it's one of the best decisions you can make. Make sure any items you cut from your closet are given to friends, sold online, or donated to a local charity or thrift shop.
Deciding to take control of your shopping and dedicate your money to anything that will make a difference in our climate issues is something we all should be doing. But you benefit as well as the planet when you do this. With more financial freedom, more comfortable clothes, and less laundry, you can feel good about your efforts – and that's priceless.