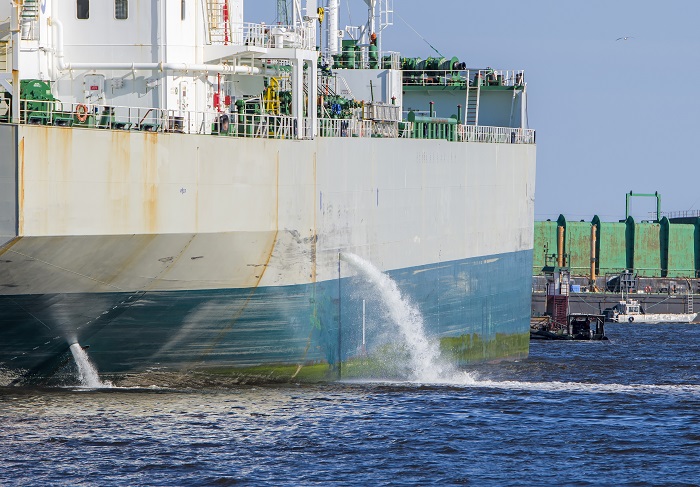 Green shipping is the practice of transporting goods by ship using the fewest resources and energy possible in order to protect the environment from pollution. Green shipping advocates more environmentally-friendly procedures in order to provide pollution control, effective port administration, a sustainable supply chain, and proper equipment maintenance.
In 2012, the shipping industry burned around 300 million tons of fuel oil, resulting in 949 million tons of carbon dioxide emissions. Without coordinated action, these emissions are predicted to more than double by 2050.
The world's cargo and container companies are critical to global supply networks but have made little progress toward decarbonization until recently. This situation must change if the world is to reach zero emissions by 2050.
Green supply chain management is gaining prominence in organizations for handling environmental problems. The main rationale for implementing a supply chain sustainability approach is to prevent pollution produced by industrial waste. Clearly, logistic activities have considerably increased air pollution, affecting both the environment and the economy.
In order to make the supply chain more sustainable, here are some shipping initiatives that are currently being developed:
Exploring Future Fuels
Hydrogen is gaining momentum internationally as the most environmentally friendly of all future fuel sources. In that sense, many shipping industry stakeholders have written to the EU Commission to encourage the use of green hydrogen by ships as part of the impending marine fuel regulation.
The advantages of using hydrogen as a fuel include zero emissions and less vibration and noise in a fuel cell. However, there are disadvantages, which include:
The need for cryogenic storage
It's difficult to extract
It can cause metal brittleness
Meanwhile, Liquefied Natural Gas (LNG) is a ship fuel alternative, however, this option is unsafe. Keep in mind that safety is crucial, and zero emissions shouldn't imply that you take it for granted. Using gas as a fuel isn't suited for many ships and requires modifications to the vessel's construction and equipment.
Using LNG as a fuel reduces carbon dioxide (CO2) by 20% and sulfur oxide (SO2) and nitric oxide (NO) by 80%.While LNG fuel is environmentally-friendly, here are some major drawbacks when you utilize it as ship fuel:
The need to install engines capable of running on LNG fuel
Additional funding is needed for non-engine equipment, such as gasoline tanks that are two to three times the size of normal tanks and re-liquefaction equipment.
The International Maritime Organization (IMO) is working to reduce sulfur levels in the ship's fuel. That said, the shipping sector began looking at low sulfur fuel oil (LSFO), marine gas oil (MGO), LNG, and even current fuel with scrubbers on the exhaust stacks.
Slow Steaming
Slow steaming is the practice of reducing a ship's speed to between 12 and 19 knots. This might result in a reduction in speed of up to 50%. A slower driving pace often results to fuel savings. In the case of a container ship, slow steaming at 21 knots per day may reduce fuel usage to 200 tons.
This strategy has already benefited several shipping firms. Maersk has been slow steaming since 2007, reducing engine load by 35% without any mechanical issues. Maersk is also working on super-slow steaming, which reduces engine power by 90%.
Container Management
Empty containers account for a large portion of marine emissions. Empty containers, unlike filled containers, must meet an internal requirement of the shipping companies, allowing for more emission-integrated planning techniques.
If you want to improve the efficiency and safety of the shipping supply chain, you can use smart shipping containers to do this. With a sensor-equipped container, data on anything from the container's temperature to its precise position can be collected in real-time.
The supply chain can benefit from the collection of such data. By using precise sensor data, it's possible to reduce the amount of repositioning and the amount of fuel used in the transportation of containers. Empty container transportation and repositioning amount to USD$20 billion annually in fuel costs and are major sources of energy loss.
Water Ballast
When large container ships don't have any cargo in them, they use water as ballast to keep them stable. While ballast water is necessary for safe and efficient contemporary shipping operations, different species carried in ship's ballast water may pose major ecological difficulties. Bacteria, microorganisms, microscopic invertebrates, eggs, cysts, and larvae of many species are among them.
These species may survive to establish a breeding population in the host habitat, becoming invasive, outcompeting native species, and growing to pest proportions. For this reason, ballast water sterilization requirements were put in place by the IMO.
Alternative Forms Of Energy Generation
The power of the wind and sun can be used to power all kinds of ships, which helps to cut down on fuel use, emissions, and greenhouse gases. Fukuoka, Japan is home to a company called Eco Marine Power (EMP), which focuses on making ships run on renewable energy.
They're committed to creating and developing zero-emission sail-assisted propulsion systems for ships powered by wind and solar energy. The solutions developed at EMP will assist shipyards and shipowners in meeting the Energy Efficiency Design Index (EEDI) standards.
Takeaway
Even though shipping is the cleanest and safest means of freight transportation, achieving green shipping is a big challenge for the shipping sector. Essential technologies must be developed to transform the shipping sector into a sustainable one. The most difficult aspects of green shipping are the search for viable energy sources and the development of methods for storing that energy.
You might also like