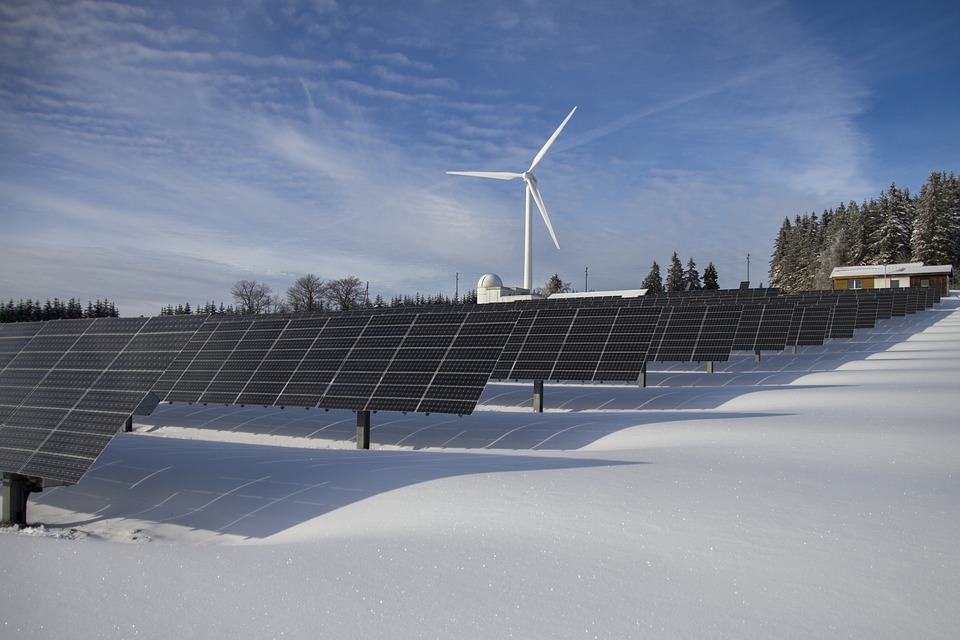 The UK may not immediately spring to mind when thinking of the countries that can benefit most from solar energy, and with the recent decrease in government backed subsidies for solar panels like the popular Feed-in Tariff, many thought UK solar was in danger of meltdown. However, contrary to popular belief, UK solar energy is actually proving stronger than ever!
In fact, just recently the UK's solar power set a new electricity record by supplying a quarter of the nation's demand and surpassing output from nuclear power stations for the first time in history. It seems that far from dwindling, UK solar panels are harnessing more energy than ever before.
The Future of FiT
The Feed-in Tariff (FiT) is a UK government initiative which was first implemented in 2010. The tariff was designed to subsidise clean energy as a way of encouraging people to adopt the then cutting-edge technology. When solar panels were still relatively new, the panels could be extremely costly to install and so the FiT provided an incentive for people to make money back on their investment.
The scheme meant that the government paid for every kWh of energy the panels produced and consequently homeowners' energy bills dropped significantly and people were actually making money from having solar panels – as any excess energy could also be sold back to the grid. However, in 2015, the FiT tariff was slashed by 64%. While this has certainly had an impact on the uptake of solar panels, for those willing to make the investment, there is still a huge margin to make.
Despite the tariff reduction, once signed up, the scheme lasts for 20 years and according to theecoexperts.co.uk you can save up to £404 a year. With energy prices constantly fluctuating, solar panels offer homeowners a way of reducing their energy expenditure at a fixed rate of return, and with solar panels now costing less than ever, your return on investment kicks in quickly.
Climate Change Calling
There's no denying the changes to the UK's weather in recent years, in fact, according to Met Office statistics, the average temperature of the country could rise to an alarming 10°c this year, which is 1.2°c higher than the norm. Though allowances can be made for year on year discrepancies, UK government statistics show that 13 of the 14 warmest years on record have occurred in the 21st century and warming oceans and rising sea levels all point towards climate change. These disquieting statistics are all the more reason to decrease the global carbon footprint as much as possible.
According to Good Energy UK the energy you use at home accounts for around half of your personal carbon footprint, which is approximately 1 tonne of CO2 from electricity and 1 tonne of CO2 from gas per year. Switching your home to solar energy can cut your personal carbon footprint in half and decrease your energy bills dramatically.
Jon Whiting, solar energy expert at the UK's leading energy saving comparison website, The Eco Experts, says: "Making environmentally minded improvements to your home has never been more important in terms of ecological concerns for the future of the planet. Resources are limited and making small changes to the environmental efficiency of your home can really help to reduce our collective dependence on fossil fuels."
Global Growth
Government statistics show that UK solar power capacity is increasing. The data shows that UK solar has grown from 11.3GW in April last year to 12.1GW this year, which is enough to power around 3.8 million homes.
Paul Barwell, chief executive of the Solar Trade Association comments: "This is a colossal achievement […] and sends a very positive message to the UK that solar has a strong place in the decarbonisation of the UK energy sector."
This upward trend is reflected worldwide, with China and the US' recent adoption of solar energy boosting global solar output by a phenomenal 50%. Overall the use of solar energy has recently grown by around 40% worldwide and the rapid reduction in its installation cost demonstrates the potential of solar power to deliver on an even larger scale.
To sum up, global confidence in solar power is definitely increasing. As the photovoltaic technology advances and more countries than ever before begin to utilise its power, there is real room for substantial growth in this sector. Though domestic solar is certainly a financial investment for the individual, the payouts and savings quickly negate this initial outlay and now that we are seeing the real impact domestic solar can have, the case for all of us to 'do our bit' to reduce energy consumption is stacking up.
You might also like