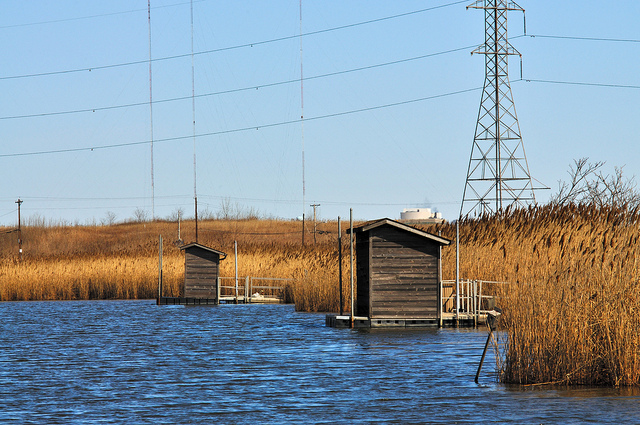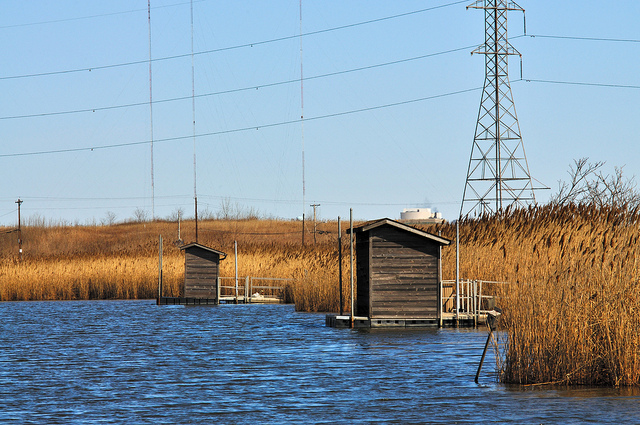 This October marked the first anniversary of superstorm Sandy, the extreme 'snowtober' hurricane that took US by surprise both with its power and the destruction it left behind. Superstorm Sandy cost over $50 billion in damages and affected thousands in several US states. But one year after its devastating landfall, Sandy's impacts – both good and bad – are still felt in the regions it affected.
Accidents Waiting to Happen
National Geographic reports about fires plaguing both boardwalks and homes which have been hit by Superstorm Sandy. The cause of the fires have been traced to electrical wiring damaged by floods during Sandy's rage. Electrical wire insulation can be broken down in several ways. Windblown sand cut small holes in wire insulation where water can leak in. Saltwater and residues corrode wire cores, which can lead to overheating. Ultimately, overheated wires melt insulation away and lead to fires when in contact with flammable materials.
Experts say that damaged wires may work fine even after being flooded, but cause problems later. Moreover,experts say that electrical wiring used in beachside structures may not be up to present codes because the buildings were not designed to handle seawater floods. Extreme weather events like Sandy have been rare until recently.
In essence, electric wiring built for past environmental conditions may turn out to be accidents waiting to happen in today's changing climate.
Second Chance for Wildlife
Cities are not the only ones to suffer Sandy's wrath. The US government approved a $162 million plan to assist the recovery of 45 federal wildlife sites hit hard by the hurricane. But there are some areas that actually benefited from the powerful storm.
One of these is New Jersey's Meadowlands, a 8,400 acre wetlands that has long been a primary candidate for environmental cleanup. Before Sandy, a lot of marshes in the area had stagnated under junkloads of trash, lumber, and reeds. But the storm cleared a lot of debris and piled in sediments useful as seedbed for marsh vegetation.
In some beaches, Sandy cleared vegetation that have been threatening shorebird nesting areas. The storm also improved water quality of bays polluted by sewage and wastewater from cities. Sandy flushed the polluted waters and brought in a fresh influx ocean water, which in the case of an area in Long Island's Great South Bay, has revitalized marine wildlife and fishing communities.
Green Energy  and Disaster Infrastructure Initiatives
For many, Sandy was an environmental wake-up call. The superstorm has exposed vulnerabilities in technologically advanced, First World cities thought to be capable of handling crises. Power failures, infrastructure damage, floods, and communication line cutoffs opened eyes to the challenges of climate change and extreme weather events.
Efforts have begun to establish back-up power systems and microgrids that can better cope with extreme storms like Sandy. Many of these rely on green energy alternatives, such as the solar powered systems installed by Global Green USA in five community facilities.
Officials have also announced action plans towards more resilient disaster infrastructure and preparedness. This includes planning for expansions of floodplain boundaries in coastal areas and building of dune systems along vulnerable shores. Restoring coastal marshes and wetlands have also been made part of disaster protection for coastal communities. According to the Hurricane Sandy Rebuilding Task Force, rebuilding back to outdated standards is not an option in the age of rising temperatures and sea levels. Officials need to plan for a future with the reality of climate change.
One year after Sandy, both its good and bad impacts continue to remind the world of what happened and what could happen in the face of our increasingly changing climate.