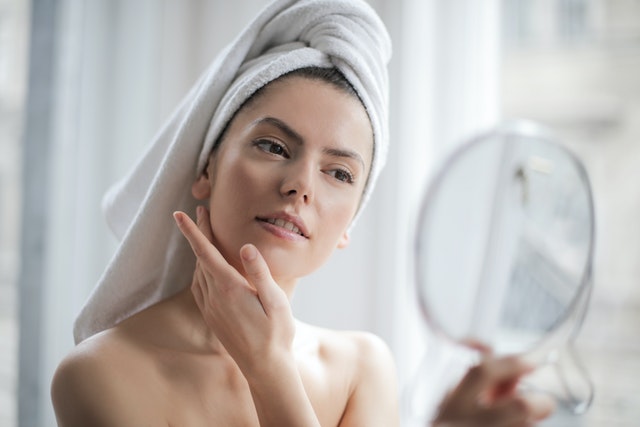 Taking care of your body's natural environment is just as important as being a good steward of the planet. After all, health is wealth, and with your skin being your body's largest organ, your skin's health is a strong indicator of your overall health. The great news is, with so many people and companies focused on creating a better future for our planet, you aren't left in the dark when it comes to taking care of your skin with sustainable products. While it's up for debate whether or not you need to wear a highlighter or concealer or whether eyelash extensions are worth it, some essential skincare products will keep you looking and feeling your best. Please keep reading for the essential list of natural skin care products that benefit you and keep our planet healthy too.
Sun Protection Factor
If you haven't already heard, it's paramount that you wear sun protection factors all year round. SPF is a critical part of any skincare routine as it protects your skin from the sun's harsh rays, which can cause problems as minor as freckles to bigger skin issues like melasma and even skin cancer. Not to mention, wearing your SPF year-round helps prevent those pesky fine lines and wrinkles from showing up prematurely on your delicate facial skin. When spending extended periods of time outdoors, whether at the beach, hiking or gardening, further protect your facial skin through oversized sun hats and sunglasses. Thankfully, there are plenty of natural SPF products on the market that don't contain harsh ingredients you must worry about putting on yourself or your family members.
Calming Masks
No matter how well we take care of our skin, most of us are prone to sporadic skin issues like redness, dryness, or hyperpigmentation. Banish those skin woes by using targeted masks weekly. You can tailor your masks to your current skin concerns, making them a great way to keep your complexion bright and blemish-free. Products for redness and uneven skin tone, flaking skin, or large pores are some of the best mask types to invest in. Make a night of self-care by enjoying a relaxing bath or cup of tea while your calming mask works magic. Remember, not all masks are created equal regarding ingredients or how they were tested, so check labels and ingredients; if all else fails, you can make your own!
The Cure In The Cupboard
If you want to keep things as natural as possible, sometimes you need to look no further than your cupboard or pantry for skincare essentials. Dealing with skin infections or irritation? Apple Cider Vinegar can do the trick. Want a moisturizing mask? Why not mix milk and honey in a bowl and let them work their magic? Avocados make a powerful skin mask too! Coconut oil is a fantastic moisturizer to wear at bedtime. Coffee is one of the best exfoliants for your legs and body in the shower and provides a refreshing pick-me-up! And, of course, who doesn't love two sliced cucumbers to help with under eye puffiness? You can have a bonafide spa day with some of the cleanest, most natural ingredients you already have in your home! So clean you can eat them – literally!
Natural Makeup
No matter how much work you put into your complexion, sometimes you still want to put on a little makeup for a more polished appearance or to hide the imperfections you're working on. Thankfully, many manufacturers on the market create natural, sustainable, and clean makeup products. You can achieve the made-up look you desire without sacrificing your commitment to the environment from undereye concealer, tinted moisturizers, mascaras, and blush. If you are new to natural makeup, a natural grocery store is a step in the right direction in finding products you can trust. Additionally, the internet is a vast resource of products that meet your standards – check reviews to ensure they perform!
The above-mentioned skin care essentials will not only keep you looking and feeling your best, but you don't have to compromise your commitment to the planet to feel that way. The same way you strive to eat the least processed foods with minimal ingredients, you want your makeup and skincare products to be manufactured the same way. Thankfully, you don't have to compromise quality to honor the environment. Now, get glowing!