The coronavirus pandemic has only accelerated the trend for online shopping, and even committed high-street shoppers are now shifting towards ecommerce.
While shopping online definitely has its perks, the giants of ecommerce have attracted criticism for the way they do business, often with scant regard for the people who make their businesses thrive, and little respect for the environment.
However, a new wave of cool young brands with a different, more philanthropic outlook are now offering an alternative. And thanks in part to social media, they are able to connect directly with more ethically minded consumers.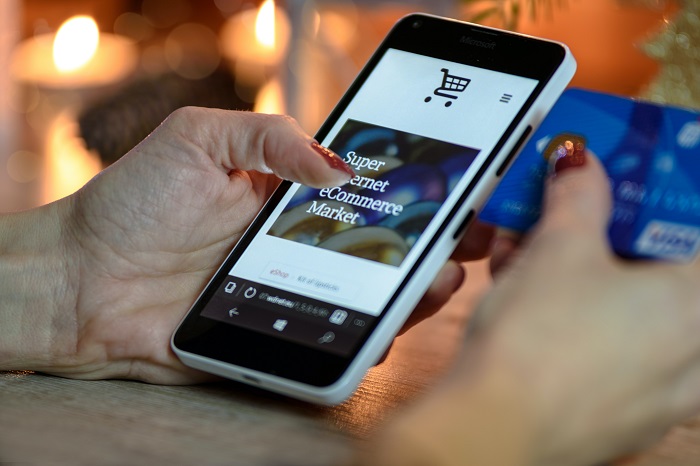 Photo by PhotoMIX Company from Pexels(https://www.pexels.com/photo/person-using-black-and-white-smartphone-and-holding-blue-card-230544/)
One such example is the UK-based company Cloudberries, whose range of modern, design-led jigsaw puzzles have exploded in popularity over the past few years. Earlier this year, the company committed to planting a tree for every puzzle it sells.
All of their puzzles are made in Europe, where working conditions are among the best in the world. They are highly committed to sustainability and quality, using FSC-certified paper and board for their puzzles. (https://www.cloudberries.co.uk/our-puzzles-and-the-planet/)
"When we started Cloudberries, we knew we wanted to make a difference," says Cloudberries (https://www.cloudberries.co.uk) co-founder Steve Vickers.
"But instead of raising money through coffee mornings and fun runs, we decided to link success with 'giving back' in the most direct way possible. When we sell more puzzles, more trees get planted. It's stupidly simple, and every single day it motivates us to keep selling awesome puzzles."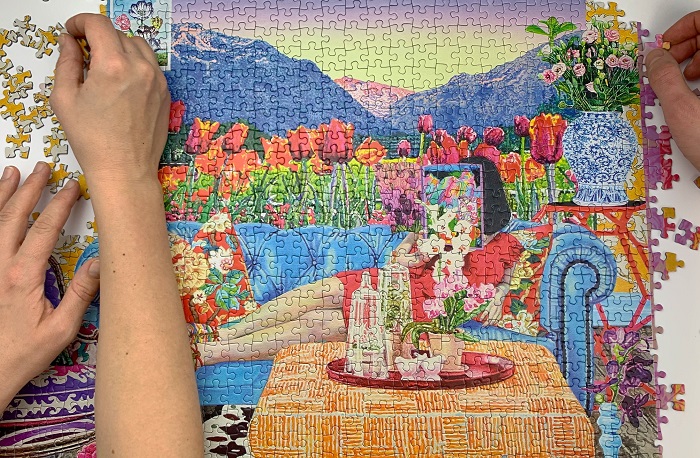 Photo by Cloudberries (https://www.cloudberries.co.uk/)
Other e-commerce businesses are also adopting unique strategies to help communities through their brand. One example is the US-based company Japanese Greentea Co. (https://www.japanesegreenteain.com), which sells premium Japanese green tea online and gives 10% of its profits to One Child Matters (https://www.japanesegreenteain.com/pages/giving-back-new). Founder of the business, Kei Nishida, shares that his desire to give back to the world inspired him to pursue the business advocacy: "We decided to use the tag line 'Harvested with love in Japan'. My hope is that we can give back a tiny piece of love and gratitude for each cup of tea we offer, and the 10% pledge came naturally from that."
Kamui (https://kamui.co) is also another business helping people through their brand. They sell Japanese lifestyle outdoor equipment like sleeping bags, camping chairs, and outdoor blankets, and while they don't have a direct partnership with charity, they took the decision to donate all seconds (including sleeping bags and sleeping pads) to their local community.
Other examples include Warby Parker, which sells quality eyeglasses for impaired vision and gives a free pair in return through their Buy a Pair Give a Pair program. With the help of their partners, they've provided training opportunities to people who can sell glasses and administer eye exams, and have given eyeglasses to many school-age kids with visual impairments. (https://www.warbyparker.com/).
IndoSole is a business that gets disposed rubber tyres from landfills and gutters around Indonesia and repurposes them into durable footwear. Inspired by a pair of sandals made from recycled motorbike tyres, co-founder Kyle Parsons explored the idea that brought Indosole to life. The brand currently continues to partner with local suppliers and artisans in their partner communities and is helping reduce pollution through their advocacy (https://indosole.com.sg).
All these small businesses are doing their part to make a difference in their own way. Surely, they are already facing a tough enough competition from large brands with huge economies of scale, which begs the question: Why would they still give their profits away?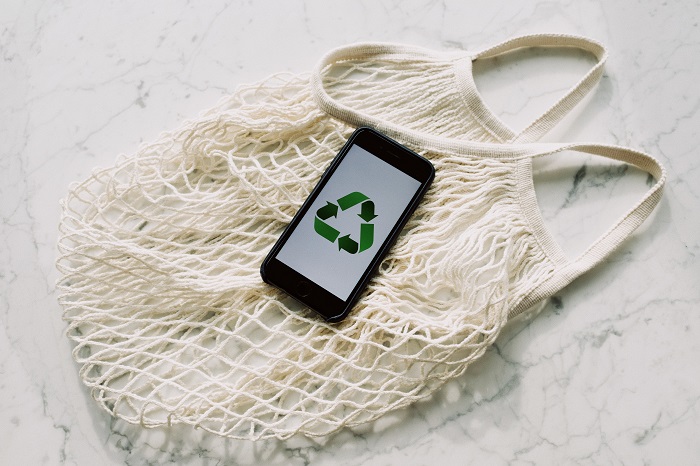 Photo by ready made from Pexels(https://www.pexels.com/photo/mobile-phone-with-green-recycling-sign-and-mesh-bag-3850512/)
It's actually pretty simple. Cloudberries co-founder Steve Vickers explains:
"We're not ever going to be able to offer the cheapest puzzles. But where we can stand out is by doing things differently. Big ecommerce sites won't write your name on your order, or send you a picture of Nicolas Cage to go with your puzzle (that's a genuine request; we drew it for them by hand). Running a business is a way to make money, but you can still have fun with it and do something good for the world as well."
The changing times have cultivated a more socially conscious global market – with better access to information through technology, buyers now have better knowledge about the impact of their purchases on society and on the planet. Younger, more environmentally savvy consumer groups may be getting tired of giant corporations who put profit over people.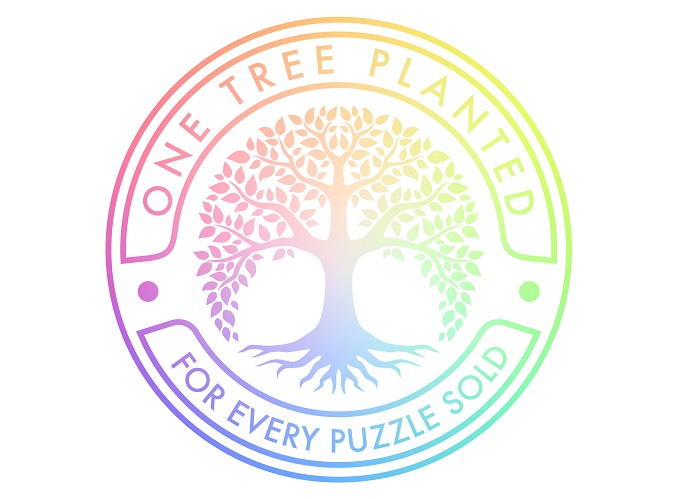 Photo by Cloudberries (https://www.cloudberries.co.uk/)
In fact, some marketing studies reveal that millennials are more likely to purchase from brands with a social advocacy than from those without. Forbes (https://www.forbes.com/sites/sarahlandrum/2017/03/17/millennials-driving-brands-to-practice-socially-responsible-marketing/#2856941a4990) mentions Nielson's Global Corporate Sustainability Report in 2015 where it found that 73% of millennials surveyed were willing to spend more on sustainable brands. A 2017 Financial Times article (https://www.ft.com/content/8b08bf4c-e5a0-11e7-8b99-0191e45377ec) also cites a study from the non-profit consultancy firm Ethical Consumer, which says that the UK market for ethical products and services has grown by over £40 billion since 2008. It also stated data from YouGov, specifically the 10 percent increase in proportion of 18-24 year-olds becoming vegan for environmental or welfare concerns, from 9 to 19 percent. Another article from Harvard Business Review's July – August 2019 issue (https://hbr.org/2019/07/the-elusive-green-consumer) mentions a report showing that certain sustainable product brands grew twice more than their traditional competitors.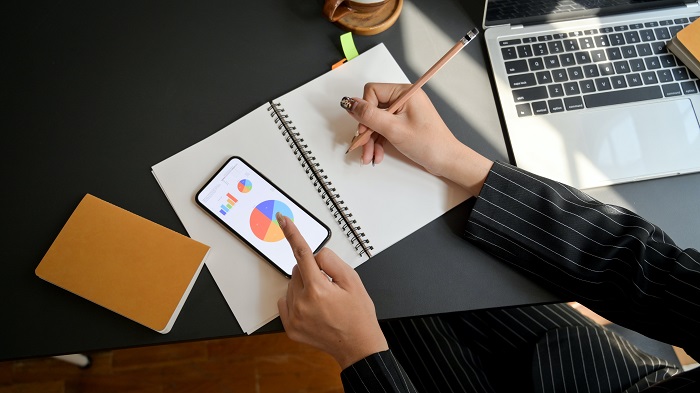 Photo by bongkarn thanyakij from Pexels (https://www.pexels.com/photo/person-writing-on-white-paper-3815585/)
In contrast, the article also mentioned a recent survey where out of the 65% who express desire to purchase sustainable brands, only 26% actually purchase and follow through. Although this clarifies, to some extent, the dilemmas faced by sustainable brands, it is fair to say that sustainable ecommerce is still a rapidly expanding industry. In fact, many large corporations are adopting similar marketing and product development strategies in their businesses.
Suffice it to say that with the latest market trends on sustainable products, small businesses who have genuinely committed to social responsibility could have much to gain. They are not only growing their business financially but are also giving added value to their customers on a more personal level, making their brand both a unique experience and a part of something bigger. Clearly, this could serve to benefit not only both parties of the transaction but the society at large. If businesses continue to seek what is best for their customers and for society, everything else will surely follow.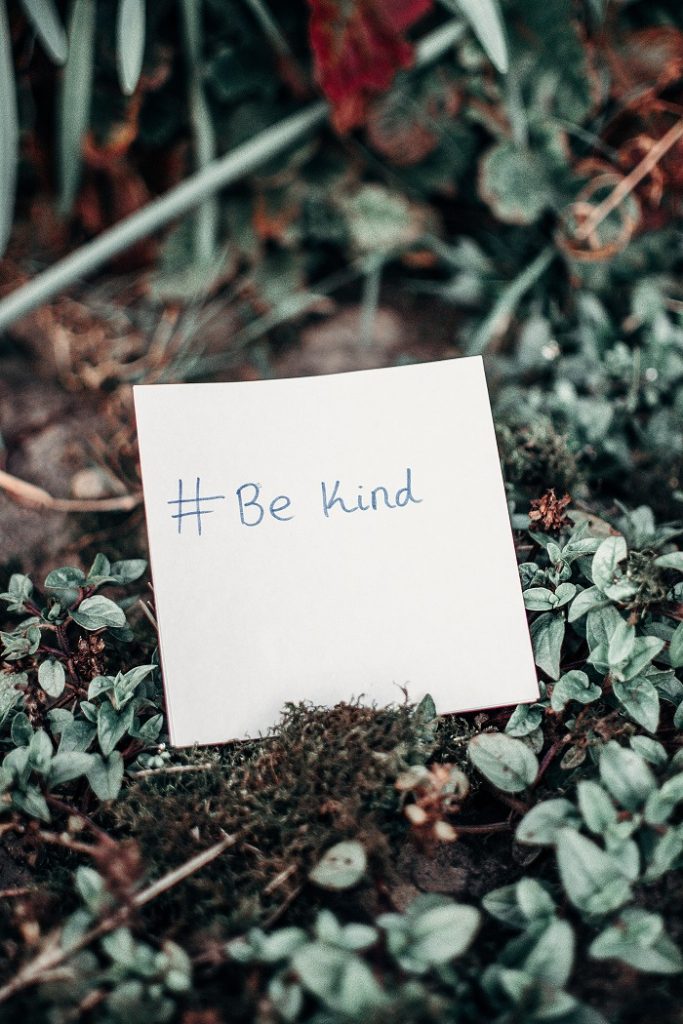 Photo by Lisa Fotios from Pexels (https://www.pexels.com/photo/white-printer-paper-with-be-kind-text-on-plants-3972441/)