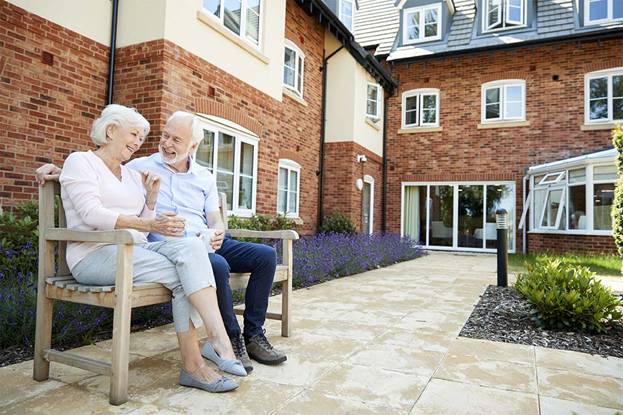 Retirement communities have become quite popular for older individuals to reside in who need additional care that their family members are unable to provide. One major selling point of retirement communities to both seniors and their families is how clean the retirement community is and whether it has the image of offering a very high quality of life. Retirement communities that look outdated, poorly maintained or run down will attract far less residents. Since retirement communities need residents to cover as many of their costs as possible, it is essential to invest in cleaning services to make your retirement community look its absolute best. If you are considering how to improve the cleaning services that you are currently investing in at your retirement community, it is wise to review the information below:
Landscaping
Landscaping is one of the first things that a prospective resident is going to notice. If your retirement community has well-kept lawns and bright colored flowers, it will be more attractive to seniors and their families who may be paying for their family member's care. Having attractive landscaping is something that is often excluded from tight budgets. Retirement communities that make this additional investment usually have an incredible return by having more residents paying dues in their retirement communities. Be sure to keep this in mind when planning which cleaning and maintenance services your retirement community needs.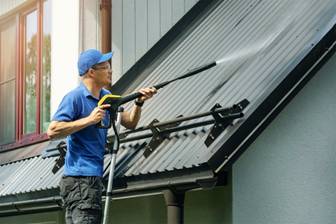 Waste Removal
Waste removal is something that is essential for your retirement community to consider. Waste that is left too long can have odors and attract unwanted pests. Since your retirement community will likely have a restaurant or area that prepares food, waste removal must be frequent to a designated area in your retirement community. Then, dumpsters should be collected at least weekly to handle the volume of waste that your retirement community has. Depending on the number of residents in your retirement community, it may be wise to have multiple dumpster sites and removal dates.
Power Washing
Both the interior and exterior walls of your retirement community must be free of dirt, scratches, and stains. Power washing is recommended to be completed quarterly or more frequently if your retirement community is located in an area with severe weather. By speaking with an expert, it will be possible to schedule power washing appointments in advance in order to avoid forgetting to schedule them and having the appearance of your retirement community suffer as a result.
Swimming Pool Cleaning
Swimming pools can be common for retirement communities that are located in warmer climates. It is important to have pools cleaned and checked for chemicals frequently. If prospective residents see a clean pool area, they will also be more attracted to the possibility of residing in your retirement community due to the many exercise classes that they can participate in with other residents in your community.
Cleaning of Gym & Outdoor Sporting Areas
Depending on whether your retirement community is mainly intensive care or a property that allows seniors to live in their own dwellings, it may have a fitness center or other outdoor sporting areas. It is wise to keep these areas clean so that your current residents can enjoy them on a regular basis. Prospective residents also want to see a clear picture of what their quality of life would be while residing in your community. Having the fitness center and outdoor sporting areas looking their absolute best will attract many more residents to your retirement community.
Kitchen/Dining Area Cleaning
The kitchen/dining area is one of the most important areas of your retirement community. The tables in the dining area must be spotless so that seniors feel comfortable having their meals there. The kitchen must also be clean enough so that it is safe to prepare the meals for your residents. There are required health codes that will vary depending on the state where your retirement community is located. Be sure to utilize a cleaning provider that is well-informed about the current health code regulations to ensure that your kitchen/dining area is up to the required legal standards. Failure to do so could subject your retirement community to legal liability in the future.
Cleaning of Resident Rooms
Retirement communities have many different structures. Some retirement communities will have more of a hospital arrangement and others will have separate private apartments where their residents live that are close to a nursing station. In order for your residents to have a high quality of life, they need to have frequent cleanings of their rooms. Some retirement communities prefer to have weekly or bi-weekly cleanings. These services are very helpful, particularly if the resident is unable to clean their room without additional assistance. In addition, regular cleaning or resident rooms helps to prevent the spread of germs in the retirement community, which should be one of the top priorities of the retirement community's management team. Be sure to ask any cleaning provider what kinds of cleaning products they will be using and whether those products are healthy for residents in order to have the best possible relationship with residents.
Preventative Cleaning
Individuals who are cleaning your retirement community should be looking for signs of other costly maintenance issues. For example, if the texture of a wall has changed or there is a stain likely from water damage, the cleaning team should notify your community so a proper expert can come promptly. By doing so, your cleaning team may also help you to catch costly repairs before substantial damage has been caused.