Nowadays, everything you do has some sort of carbon footprint attached to it. It seems as if there are hardly any options for entertainment and leisure which don't involve some capacity of energy usage or pollution. Most entrepreneurs tend to enjoy traveling and learning new skills that can help them in their business dealings, but fortunately, there are several things that the more eco-oriented entrepreneurs can do without creating much of a burden on the planet. If you've been trying to think of things you can do this winter to appreciate, enjoy, and help the environment, try starting with the following list of activities that will help you feel better about the role you play as a company owner and manager: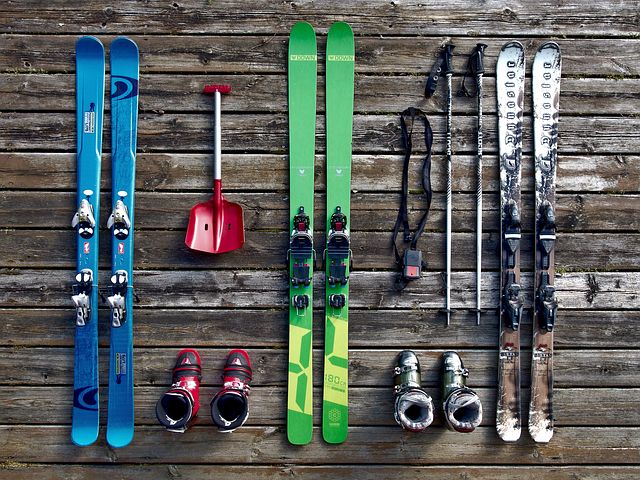 1. Take Steps to Future Proof Your Business
Depending on the industry, outside of the holiday rush many entrepreneurs find themselves facing downtime during the slow winter months. This is the perfect time to put a comprehensive plan in action that will ensure your company remains eco-friendly for the foreseeable future. Check out Utility Bidder's list of 4 green initiatives that can future proof your business. Following that simple guide will give you plenty to plan for and invest in during the off season. Plus, this is by far the most fulfilling activity to opt for if you're an entrepreneur who's serious about being a steward of the environment.
2. Assess Your Company's Environmental Impact During the Holiday Break
Most business models will require more than just a few key initiatives to truly minimise their carbon footprint. In addition to following the guide mentioned above, you may also want to create an extensive list of processes, materials, and components that are contributing to your company's overall effect on the environment. If you're like most entrepreneurs who order a wide variety of products and supplies to keep your business running, purchasing eco-friendly office supply alternatives is a goal that you should add to your holiday shopping list this year.
3. Start a Corporate Fundraiser to Support a Cause
Now that you've set aside some time to carry out a series of green initiatives and adjustments this winter, you could expound upon those efforts by starting a fundraising campaign for an environmental charity or organisation. Look for ways your business can hold events and promotions that will encourage donations and awareness for the chosen cause. There are plenty of sustainability projects that need extra funding to continue supporting environmental protection and restoration efforts. As an added benefit, entrepreneurs can also enjoy tax benefits by making charitable donations to non-profit organisations.
Creating a More Efficient and Environmentally Friendly Business
Ultimately, if you combine all three of the above suggestions into a single to-do list, you'll wind up making significant strides in your company's energy-efficiency and eco-friendliness. After making a strong effort to minimise your company's impact on the environment this winter, you'll feel much better about their company's environmental impact at the start of the new year.