Not all of us were born natural garden enthusiasts. Although a large proportion of people do enjoy tendering to flower beds, mowing lawns and general maintenance, there's the other half who enjoy sitting outside and just enjoying the views.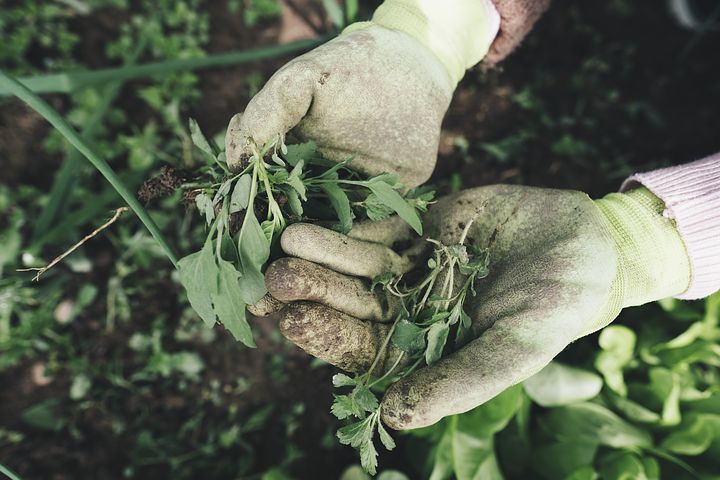 The problem is, if you don't tender to the garden, you won't have the views to enjoy, so it's worthwhile taking a little bit of interest in maintaining your garden.
The good news is that you don't have to be green-fingered or passionate about plants to do so. And if you need more persuading, scientific research is always reinforcing the benefits of gardening for our wellbeing, and even by simply spending timeoutdoors.
Here are a few simple gardening hacks to take on this summer:
Prioritise a layout
If you want your garden to not be a time-consuming job, decide which things are a priority in your outdoor space and remove anything that isn't. Sure, the wall climbing plants that look pretty against your fences may look nice, but is stopping them growing all over the place becoming a hindrance? Maybe it's best to get rid of these and give your fences a nice coating of fresh paint instead.
Have a long hard think about which garden features provide value for you, and which ones don't take up too much time maintaining. If you like to have flowers and plants decorating the edges, look at moving them into larger pots which will hold more water.
Any sluggish growing plants or flowers which need watering more may be worth moving into more sunlight areas so that they can blossom naturally on their own.
Focus on the basics
One of the main issues people find when it comes to garden maintenance is the lawn. If you have a big garden, this can become a large task and one that many people dread approaching.
If you want to remove this task from your life, there is a simple answer which is proving more popular: opt for artificial grass. You can now get high-quality artificial grass which once laid in place, needs no watering, no trimming, and no work. Imagine a life where you don't need to spend time de-weeding the grass, searching for those pesky weeds.
There are many high quality provides of artificial grass, such as the San Diego Company Purchase Green where you can purchase green, healthy looking faux grass. This will give you more time to spend on assisting with any plants, flowers, and herbs you need to keep an eye on instead!
Choose evergreen plants
If you long fora low maintenance garden, think about ditching those delicate and needy flowers which need lots of work. It's worth investing in evergreen plants, which stand the test of time season to season, with little work needed. Of course, you will need to water them and trim them when they grow too large; however, if you live in rainy climates, you'll find they survive well from natural rain and can be left unattended for longer periods of time.
You can find a list of evergreen plants here if you need some inspiration.
What's your bugbear when it comes to garden maintenance? Is it weeding and attending to flowers, or does that overgrown lawn give you nightmares? Either way, we hope our tips come in use!