Does our planet like Christmas?
If Earth could speak, I'm sure it would say "Hell, no!"
Sorry for wearing my Grinch hat, but I'd be much greener than Santa Claus by all means!
Instead of writing a letter to Santa this year, I took my ambition up a notch and wrote this post to all human beings.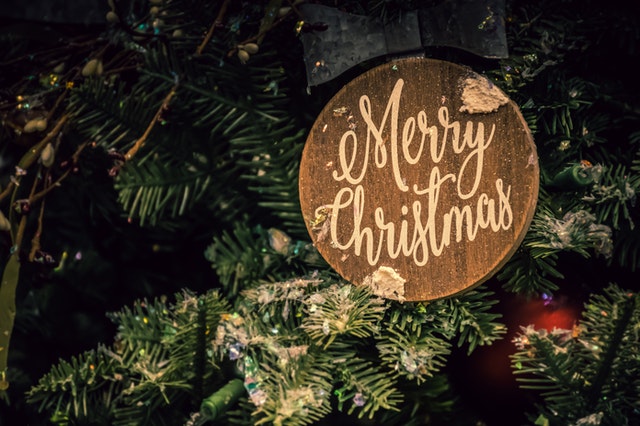 What do I ask for?
Join the pledge for an eco-friendly Christmas in alternative to the wasteful model imposed by our society.
Keep reading to find out how. 
An unwanted gift: Plastic 
Who has never snorted at an unwelcome present?
My worst Christmas ever was when I received three pairs of socks from my auntie. I was ten-year-old. End of the sad Christmassy story.
For Christmas 2018, Australian spent $400 million worth of unwanted gifts, with pyjamas, slippers, underwear and socks (dear auntie, hope you'll read this!) on the blacklist.
In the UK, nearly 1 out of 5 unwanted gifts got landfilled last year.
Yet, the most unpleasant present was given to the Earth in 1907 by Leo Baekeland, who invented Bakelite, the first fossil fuels-made plastic.
Since then, this handy yet harmful material spread across the planet like Coronavirus. And like for COVID-19, we haven't found a vaccine for it yet.
Plastic became so popular mostly due to its durability. Unfortunately, our not-so-far-sighted friend Leo (and many others after him) did not consider plastic's best quality would have turned out to be its worst flaw.
Once it's disposed of, we don't easily get rid of plastic. To have an idea of its persistence, plastic litter produced in 1960 is still around!
The plastic gift was definitely more than welcome for giant corporations such as Coca cola: Currently the biggest plastic polluter in the world.
The plastic lurking around the Christmas market
It doesn't feel like Christmas until markets are up, right? I do like them myself, but we need to be aware of what we buy. Why?
Because of the tons of plastic waste we create! Sadly, useful presents can still generate a pile of junk, plastic being the major component of it most of the time.
Let's look at some facts about the plastic pollution caused by the staple of our Christmas shopping.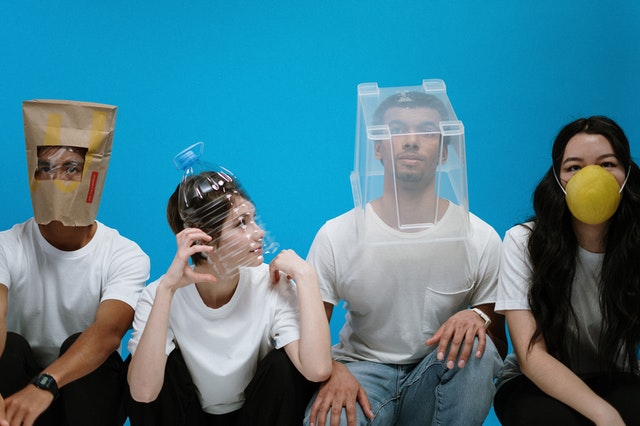 Packaging
Single-use plastics in gift packaging contribute to exacerbate the plastic pollution of our environment. As of 2018, the amount of not recycled plastic packaging produced only in the UK at Christmas weighed nearly as much as 215,000 polar bears.
Also, paper used for wrapping up our presents is rarely only paper. It often has plastic coatings and microplastics-made glitter on it.
Cards
Sorry to say, but Christmas cards are not plastic-free either. Most cards are glittered and come in a plastic envelope. Given that over 2 billion Christmas cards are sent each year only in the US, our oceans will receive a huge microplastic present this December.
Jumpers
What's wrong with Christmas jumpers? Nothing, except 75% of them are made of acrylic (in other words, plastic!). Blame fast fashion for that! Whenever you wash them, your funky jumpers will release plastic fibers (more microplastics) into your drains, which will be fed to fish and other ocean wildlife at the end of their journey. 
Crackers
Right, these make me crack up. They're cracking if you want to add up to plastic pollution in just a second! I feel for crackers' fans, but these should be the first items to be crossed out from our shopping list.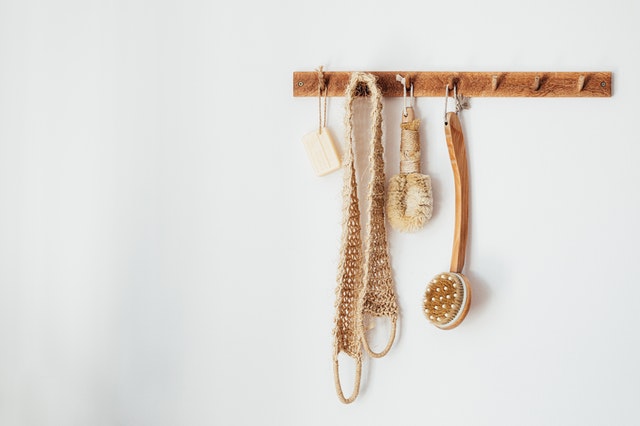 How to have a plastic-free Christmas
Banning Christmas would be too radical, but we could ban plastic from Christmas instead!
I've gathered a few tips to minimise your festive plastic pollution below.
I can't stress this enough. The most effective way to reduce plastic waste is to cut down on unnecessary shopping.
The less you have, the merrier you'll be. Give people experiences rather than objects. That's essentially the mantra of minimalism philosophy and it's proven by research.
Although plastic recycling is not working, you can "recycle" your plastic-containing unwanted Christmas presents by re-gifting them. However, recycling is not the only option to recirculate stuff. Instead of swapping (new) presents at Christmas, you can swap clothes all year around. Life is funny. Now I would swap anything with my younger self for those pairs of socks! Clothing is just one option, but you can swap any other unwanted gift with friends and family. Be creative with your wrapping and decorations. You can reuse old newspapers, fabrics (furoshiki) or even a scarf to fold your presents. If you are a crafty person, have a go at making wreaths, eco-glitter, and edible Christmas decorations.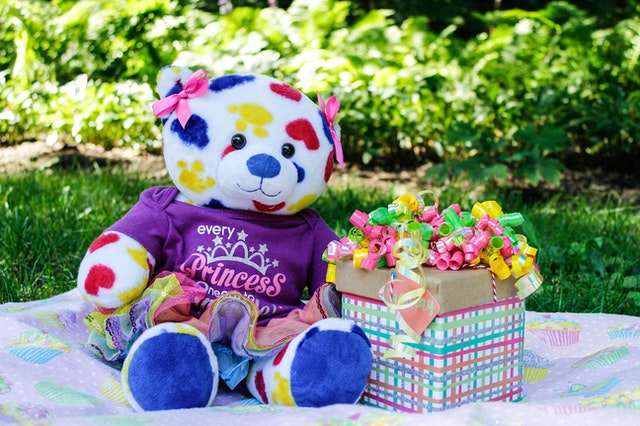 I'm going to take off my Grinch outfit and turn into Santa's sustainable helper.
Once you've cleared your pile of undesired presents, you can go through the following list of eco-friendly Christmas gift ideas.
Why not get a gift card?
Make a donation on someone's behalf to charities involved in the fight against climate change, such as WaterAid, Send a Cow, or Friends of Earth.
Is your girlfriend an animal lover? Adopt an endangered species for her via the WWF.
A few environmentally sound suggestions for climate-change-savvy friends: drought-resistant crops, worms for composting or super solar street light.
A zero plastic waste boost
A guppy friend bag will retain the plastic fibers released by Christmas jumpers and any other synthetic clothes. Using it will minimise the plastic pollution in the ocean.
Is your dad still buying bottled water?
No presents for him!
Just kidding. Though, seriously, give him a metal flask this Christmas and tell him to bring it with him everywhere all the time. The Refill app will find the nearest refilling station for him.
Not a Christmas tree, but a tree for Christmas
Besides being made of non-recyclable plastic (PVC), a fake Christmas tree's carbon footprint is more than twice that of a real one.
Although you could rent/adopt or buy a real tree from sustainable sources, it would be much better, cheaper and easier to plant a tree online.
Plant the plastic-free seed in your children's mind
Let's be honest. Kids demand something from their Santa-disguised parents. So, what better present than a book to learn about the environment? Otherwise, there are plenty of ideas for eco-friendly gifts for the little ones.
The end (of a crazy year)
2020 has been a tough year for the whole Earth. More than ever, at Christmas we should give our most precious gift to our beloved: Time. Be minimalist and make your shopping plastic-free as suggested above. Doing so, you'll give the planet the special gift it deserves: No more plastic pollution!