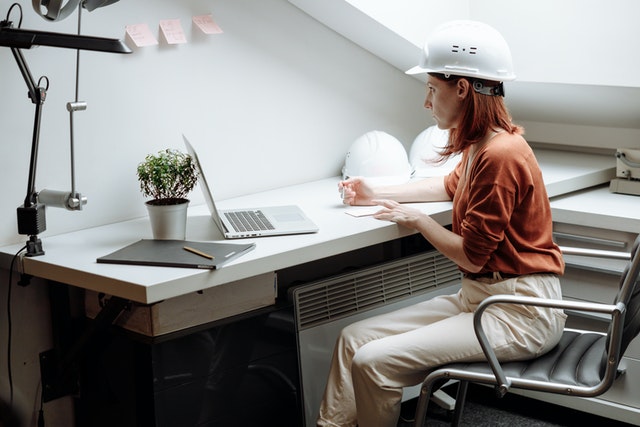 Sustainability is vital for both people and the planet. However, it can be challenging to make the switch to living a more eco-friendly lifestyle. Oftentimes, the cost of making the change is prohibitive.
However, by creating a long-term green plan, you can make small changes over time that will significantly impact the environment without breaking the bank.
Evaluate Your Current Lifestyle
Before you can start making changes to become more eco-friendly, it is essential to evaluate your current lifestyle. Take a close look at how you live day-to-day and see where you could make some changes. For example, do you always remember to turn off the lights when you leave a room? Do you take public transportation or carpool when possible? Do you try to buy locally grown food?
Once you have identified some areas where you could improve, you can start making a plan. Decide which changes you want to make and when you want to make them. If making all the changes at once feels overwhelming, start with one or two and then add more as you go. Remember, even small changes can make a big difference!
Set Realistic Goals for Becoming More Sustainable
Many people want to do their part to protect the environment, but they often find it difficult to know where to start. Creating a long-term plan for becoming more eco-friendly is a great way to make a lasting difference. The first step is to set realistic goals.
For example, if your goal is to reduce your carbon footprint, you might start by switching to energy-efficient light bulbs, recycling more, and buying sustainable clothing. Once you have achieved your initial goals, you can set new ones, such as using public transportation or composting.
Use your smartphone to find local farmers' markets or the nearest EVgo to charge your car. As you continue to make eco-friendly choices, you will not only be helping the planet, but you will also be setting a good example for others. So start today and see how much of a difference you can make!
Track Your Progress and Make Necessary Adjustments
Any plan to become more eco-friendly should be long-term and comprehensive, accounting for all aspects of your life that impact the environment. Once you have created your goal, it is vital to track your progress to ensure that you are staying on track. You can do this by keeping a journal or setting up a spreadsheet to document your daily, weekly, or monthly actions.
Additionally, you should schedule regular check-ins to assess your progress and make any necessary adjustments. By taking a systematic and mindful approach to becoming eco-friendly, you can ensure that you are making sustainable changes that will have a positive impact on the environment.
Save up For Big-Ticket Items
Making small everyday changes can go a long way toward a more sustainable lifestyle. In the meantime, you can be saving up for more expensive items such as solar panels and a power bank, energy-efficient appliances, or an electric car. And, be sure to look for tax breaks and grants for making your home greener.
Celebrate Your Accomplishments!
Celebrating your accomplishments is an important part of any long-term plan, and this is especially true when it comes to becoming eco-friendly. There are many small steps that you can take to reduce your impact on the environment, and each one deserves to be celebrated.
Just remember, the key to sustaining your motivation is to keep your goals realistic. Trying to do too much too quickly will only lead to frustration, so start small and build up gradually. Every little bit helps, and every step you take gets you closer to your ultimate goal. So go ahead and give yourself a pat on the back – you deserve it!
Living a sustainable lifestyle can seem like a daunting task, but you can make it easier by creating a long-term plan. By following the tips we've provided, you can start making small changes that will significantly impact the environment.
What are some other tips you would add to this list? Share your thoughts in the comments below!