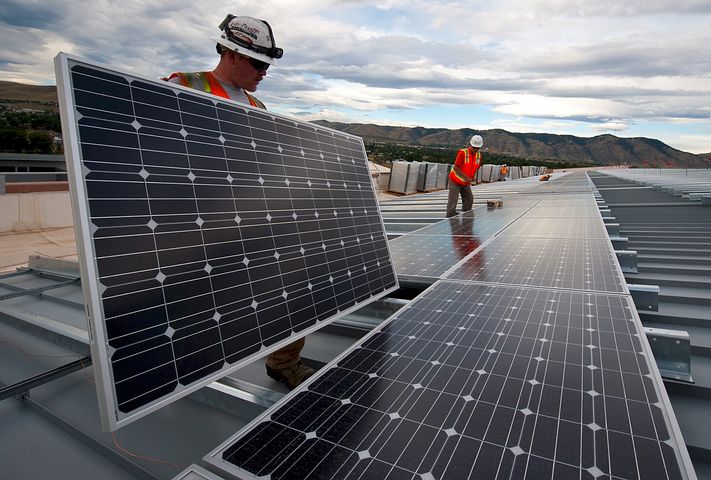 Global warming, superstorms, air and water pollution… The environment is under siege, and our hunger for more and more energy is partly to blame. For decades, the answer to more power was to build bigger power plants that either belched out pollution into the air, created toxic waste, or required the flooding of huge tracts of land. And since so many people rely on so few of these large power plants, thousands or even millions of people can be without electricity if something goes wrong.
Fortunately, the future holds a cleaner, more energy-independent outlook. Solar panels are more durable and affordable than ever. Couple that with the various solar power rebates available from the government, and there's no reason not to install solar panels.
But don't let money be your only motivation for joining the solar revolution. Solar power offers many environmental benefits as well.
Solar power reduces air pollution – Collecting the sun's energy through solar power doesn't release carbon dioxide and methane into the atmosphere like traditional fossil-fuel power plants do. In Australia, a single 4-kilowatt home solar installation can prevent between 3.75 and 4.05 tonnes of carbon dioxide from entering the atmosphere each and every year. Multiply that over decades for millions of homes, and the environmental benefits of solar are astounding.
Solar power reduces water pollution – Thermoelectric plants that use coal, oil, gas or nuclear power to generate electricity use large amounts of water for cooling. The water that comes out of those plants and into local water systems contains toxic pollutants linked to a variety of health problems. Solar panels don't rely on water to generate power, leaving water resources clean and healthy.
Solar power reduces dependence on finite resources – The world isn't making coal, oil or natural gas in the quantities that we consume them, meaning they will run out sooner or later. The sun, however, is believed to have another five billion years left in it, making solar power essentially limitless. As deposits of finite resources get harder to find and increasingly expensive to exploit, the free energy produced by solar power becomes more attractive. Plus, since solar energy doesn't have to be dug out of the ground, there's no mining, drilling or spilling to threaten sensitive environmental areas.
Solar power keeps running if the grid goes down – Having a solar power system benefits the environment inside your home as well. As warming temperatures increase the demand for air conditioning, power grids struggle to keep up, going down more often. With solar panels, you not only reduce the strain you put on the grid, but you can also keep your own air conditioning, refrigerator and lights running during a blackout.
Solar power is cheap, inexhaustible power available to everyone. Check with a local solar power contractor to see how solar panels can help you and the environment. You may even qualify for a government rebate on a solar power system.