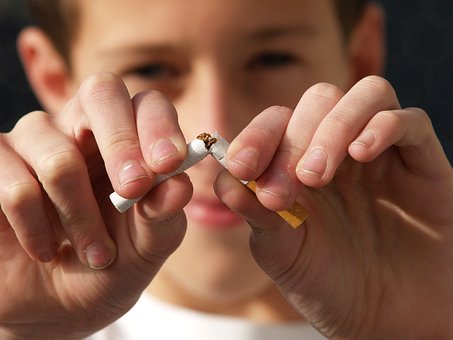 People are talking about smoking, and they're talking about the environment, but unfortunately, they're not necessarily talking about the two within the context of one another. There is so much focus on getting people to stop smoking cigarettes for health reasons, and also so much focus on the environment, but what about where the two concepts intersect? With that in mind, is vaping a better alternative in the environmental sense to smoking?
Below are some things to know about smoking, vaping and the environment.
The Smoke
One of the primary ways traditional cigarettes harm the environment is through the smoke and toxins they emit. The smoke is full of things that aren't just bad for the earth, but also for the people around you.
If you want to find ways to be more eco-friendly, consider e-cigarettes and vape juice. E-cigarette vapor is different from secondhand smoke in many ways including the fact that what's released are liquid droplets that evaporate quickly.
The liquid droplets evaporate much more quickly than cigarette smoke, making it better for the environment and the people around you. Secondhand smoke when it goes into the environment lowers the quality of the air in a way that's difficult to reverse.
Tobacco smoke has an estimated 170 toxins, and 33 are classified as hazardous air pollutants.
The Butts
It's not just the emissions of cigarettes that make them harmful to the environment. It goes much further than that and also includes the cigarette butts. There are millions of butts thrown around, and they contain harmful plastic that can take a decade to decompose.
Cigarette butts are also harmful to animals and wildlife, and unfortunately, they're the top source of litter.
It's not just on land where cigarette butts and the litter they create become harmful. They're also highly dangerous for oceans and sea life, and reports show that they can lead to problems in animals including starving to death because when they're eaten, they create a false sense of satiation.
This is just one more reason e-cigarettes are less environmentally detrimental than regular cigarettes: they leave behind no litter to be consumed by animals or to harm the environment.
Fires and Deforestation
Finally, when considering the interaction of cigarettes and the environment, there is also the potential for forest fires that can occur with smoking. Smoking is one of the leading causes of forest fires around the world. It's simple carelessness that leads to the destruction of forests and also homes.
So, ultimately what we can see is that vaping is a more eco-friendly alternative to smoking. It reduces air and land pollution, reduces the risk of accidental scenarios like forest fires, and there's no litter to be left behind.
E-cigarettes can be an even more environmentally-friendly option when people carefully choose the types of vape juice they use, and they take additional green steps, such as recycling the batteries from their device, rather than simply throwing them away.